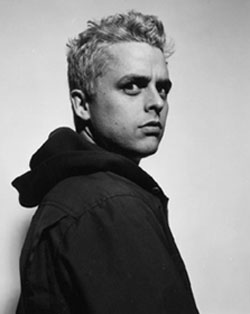 It is Billie Joe Armstrong's birthday.
Billie is truly one amazing man, and I he once meant the world to me.
Happy Birthday, man.
And the Private Performance was tonight at the Taubman Museum. A little out of the blue, but otherwise went great. Not smoothly, but definitely great. Ate about half a bag of Cool Ranch Doritos and showed off my magic card tricks. I'm so talented. The show was pretty frantic backstage, as most museum performances do, but like I said, it was a great show.
Maybe it's all these bobbypins that are making my head hurt not what I'm thinking about...